If you're a red-blooded American man, or woman that grew up watching old westerns on TV, you've probably heard a lot about the era of the outlaws.  Billy The Kid, The Dalton Gang and others were wanted by the authorities for horrific crimes, yet they were glamorized in literature of the day
Billy The Kid is probably the most famous wild west outlaw.  His pictures are rare. In fact, for years, there was only one authenticated photograph of William H. Bonnie, AKA "Billy The Kid".  Recently, however, a 2nd photo has been authenticated.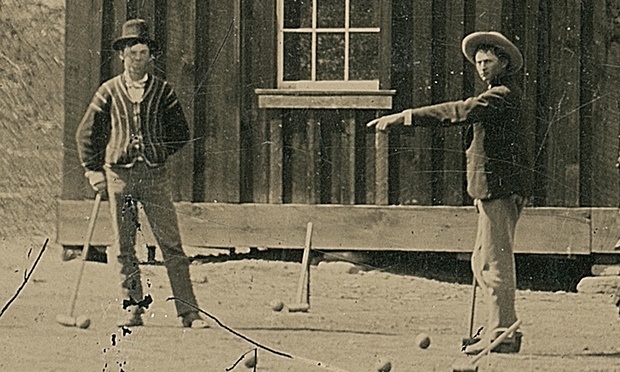 This is only the second authenticated photo of "Billy The Kid".  There are other photos that claim to be "The Kid", but only this and one other have been authenticated. Not sure the baddest outlaw in the wild west playing Croque is the best image for the outlaw's brand, but hey, games were hard to come by out there. You had to work with what you had.
There are many other photos that claim to be of Billie The Kid, but they have not been authenticated.